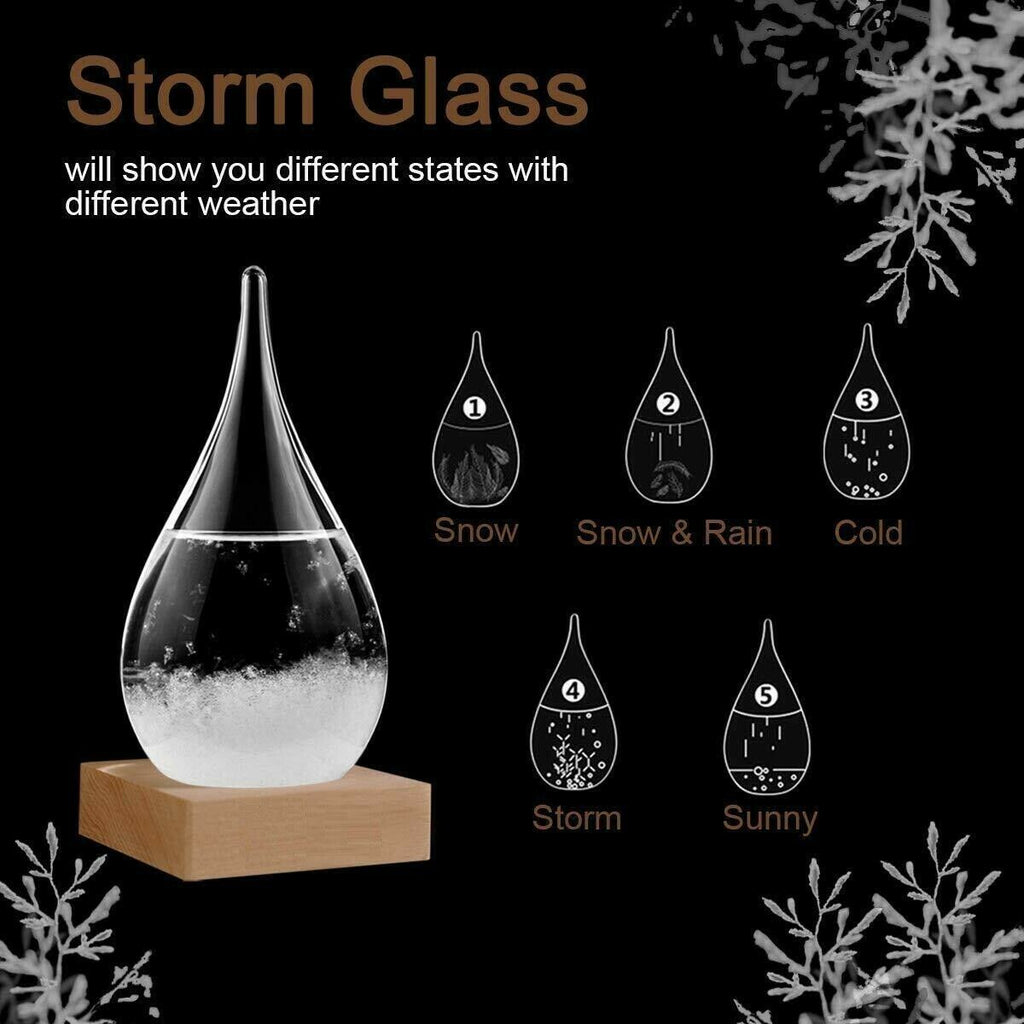 Storm Bottle
$49.25
The Storm Glasses are an amazing devices that have been used by sailors to forecast the upcoming storms for hundreds of years.
A terrible storm in 1859, which caused the loss of the Royal Charter, inspired Admiral Robert FitzRoy to develop charts to allow predictions to be made, which he called "forecasting the weather", thus coining the term "weather forecast".
Fifteen land stations were established to use the new telegraph to transmit to him daily reports of weather at set times. The first daily weather forecasts were published in The Times in 1861. The 1859 storm resulted in the Crown distributing Storm Glasses, then known as "FitzRoy's storm barometers", to many small fishing communities around the British Isles.
And today, you can have a piece of history in your living room!
Storm Glass contains a liquid that changes based on the weather conditions. It can predict 9 different weather conditions.