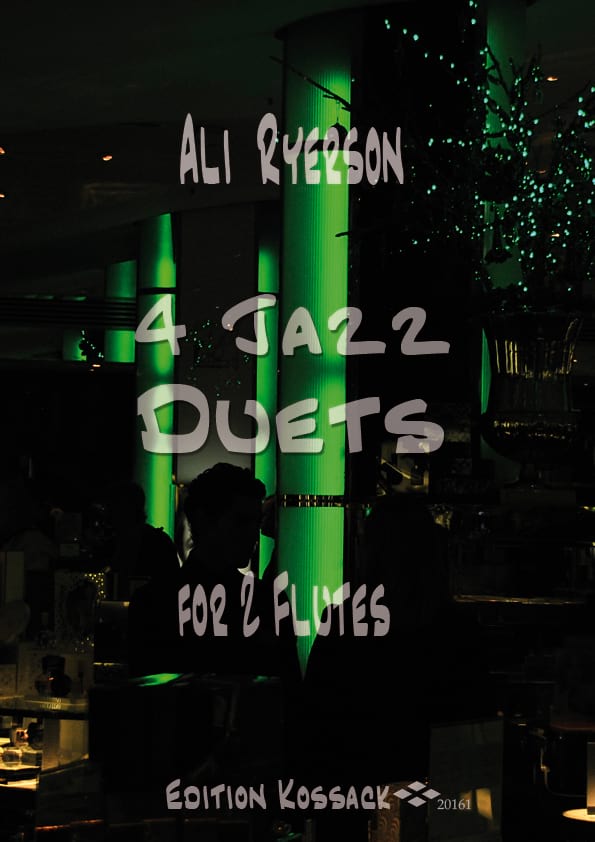 Ryerson, Ali : 4 Jazz Duets
$26.99 $29.95
4 Jazz Duets For 2 Flutes by Ali Ryerson
Score and parts
I. Daytime Blue
II. In The Shade
III. Fourths For Two In Three
IV. Try And Catch Me
At last(!), here is my first collection of swingin' jazz duets for classical and jazz flutists alike. These cool melodies and groovin' jazz rhythms are sure to transform your flute duet into a real jazz duo! A few tips to achieve that true jazz sound on the flute: try using a bit less vibrato; play with a subtle swing feel (swing 8th notes); use legato tonguing (unless otherwise marked) as your "default" jazz articulation.
Two of the four duets, 'Daytime Blues' and 'In the Shade', offer a "solo section" where you can either improvise over a 12-bar blues chord progression (chord symbols are marked), or play the optional written-out solo.
I hope you have as much fun playing these jazz duets as I have!
Ali Ryerson