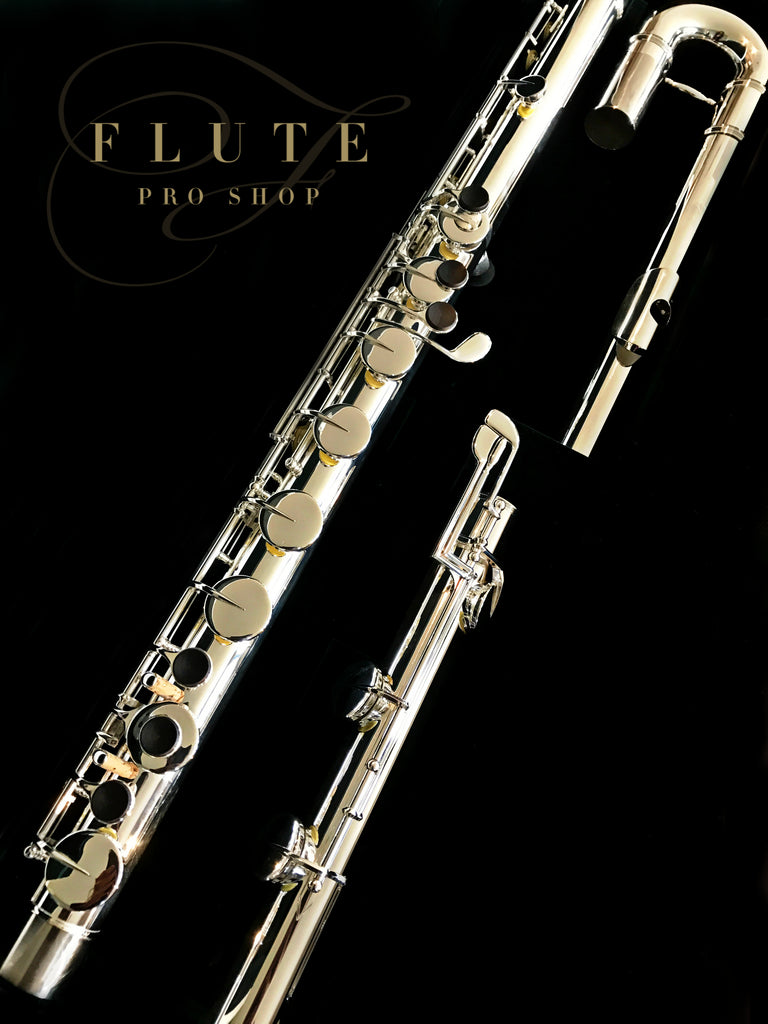 Pearl Bass Flute No. 1480
$3,999.99 $5,750.00
B Foot
E Mechanism
Pearl's Bass flute completes the Harmony Ensemble of instruments.  Like all Pearl flutes, the new PFB-305 features our Pinless Mechanism and One-Piece Core Bar construction.  and keys  The Pearl mechanism,  balance, Silver Plated Headjoint, Body, and Footjoint,  make the PFB-305 an excellent choice for any aged player in solo repertoire, chamber music or in flute choir.
The PFB-305's headjoint is designed to achieve dramatic resonance and ease of response at all dynamic levels in any octave. 
Features also include stylish wooden touch pads, French pointed arms and a hand turned T style left hand support.  The PFB-305 comes standard with a French style case, Fleece lined case cover, cleaning rod, gauze and polishing cloth.