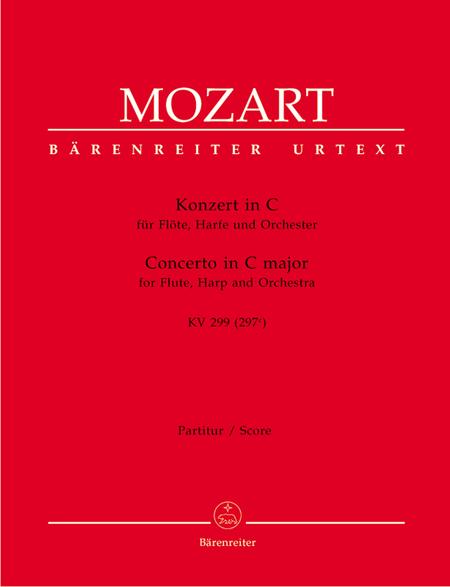 Mozart, Wolfgang Amadeus : Concerto in C Major
$59.95
for Flute, Harp and Orchestra
KV 299 (297)
Flute, harp, orchestra (Fl-solo, harp-solo, 2 Ob, 2 Hn, Str)
Composed by Wolfgang Amadeus Mozart (1756-1791). Edited by Franz Giegling. This edition: urtext edition. Stapled. Barenreiter Urtext. Score. K. 299(297c). 78 pages. Duration 30 minutes. Baerenreiter Verlag #BA04598_00. Published by Baerenreiter Verlag (BA.BA04598).
Item Number: BA.BA04598
ISBN 9790006451463. 31 x 24.3 cm inches. Key: C major.
This separately published Critical Commentary offers extensive information on the genesis, reception, sources, and readings of the works included in the music volume.
About Barenreiter Urtext
What can I expect from a Barenreiter Urtext edition?
MUSICOLOGICALLY SOUND
- A reliable musical text based on all available sources
- A description of the sources
- Information on the genesis and history of the work
- Valuable notes on performance practice
- Includes an introduction with critical commentary explaining source discrepancies and editorial decisions

... AND PRACTICAL
- Page-turns, fold-out pages, and cues where you need them
- A well-presented layout and a user-friendly format
- Excellent print quality
- Superior paper and binding