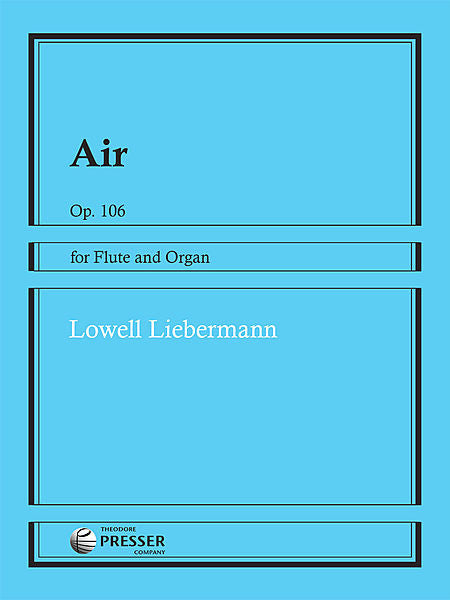 Liebermann, Lowell : Air, Op. 106
$8.95
Air (For Flute and Organ). Composed by Lowell Liebermann.
Published by Theodore Presser Company (PR.114413740).
.
Liebermann's new work for flute and organ was commissioned by The Society for the Promotion of Sacred Music at St. Bernard's Church in Hamburg, Germany, and premiered at this location in April of 2008 with Hanna Turonek on flute and Vincent De Pol playing organ. The text notes that this piece must be played as smoothly as possible, in accordance with its adagio tempo. A short piu mosso adds interest before returning to the original tempo and theme, finishing with a sweeping flute melody and brisk 32nd-note accompaniment from the organ.