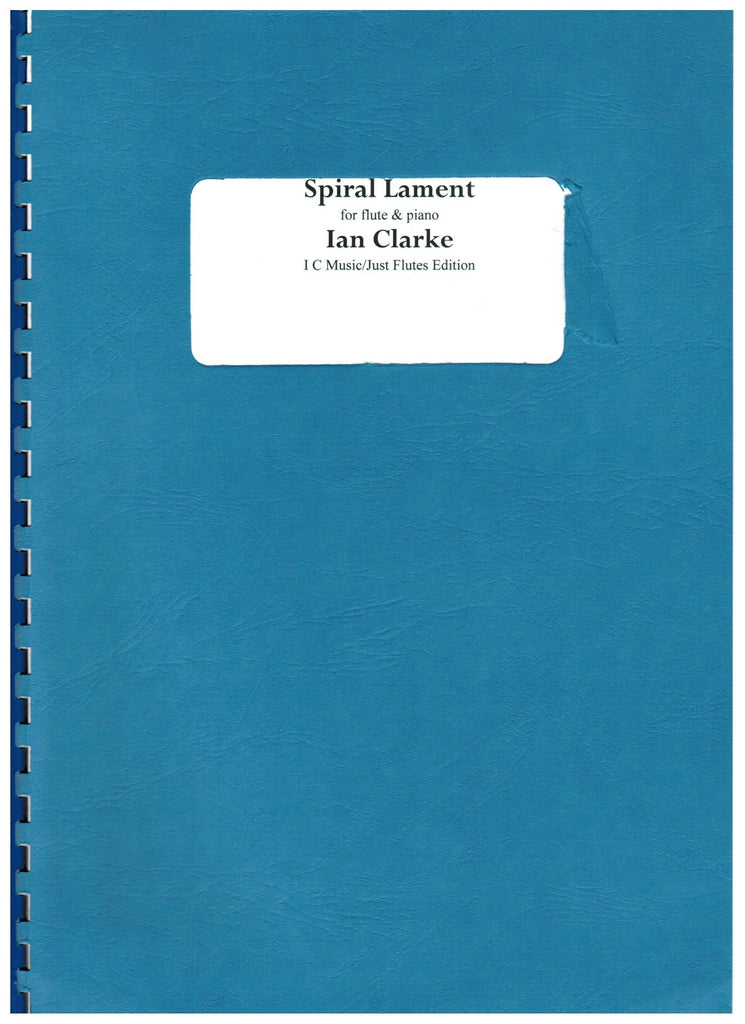 Clarke, Ian : Spiral Lament
$21.95
It uses techniques unfamiliar to both the intermediate and advanced player providing
an approachable and achievable  challenge for both.    There are exercises to give a simple approach to the attractive and exotic world of quarter-note grace notes featured in the piece.  First published in 2004.   Commissioned by Hannah Money.
Early performances in headline recitals in 2004 British Flute Society's International Convention and the 2005 National Flute Association's convention.  It has been regularly performed since then.  Spiral Lament was performed as part of the winning recital programme of BBC Young Musician winner Emma Halnan in 2010.  It is listed on the AMEB (Australian Examinations Board).
The new edition got an Honorable Mention in NFA's Newly Published Music Competition 2013.