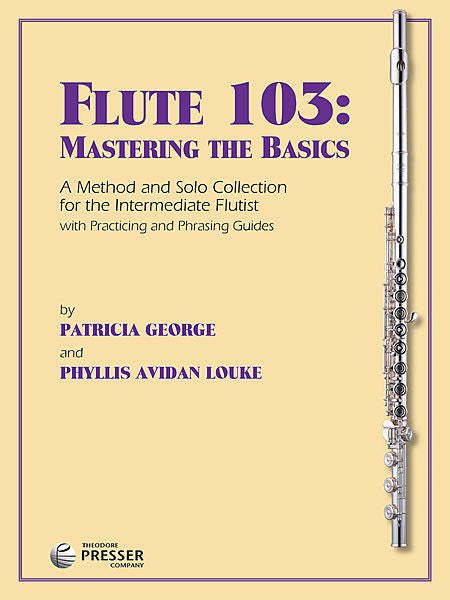 Flute 103: Mastering the Basics
$16.99
Flute 103: Mastering the Basics by Patricia George & Phyllis Avidan Louke. For flute and piano.
Published by Theodore Presser Company (PR.414412100).
FLUTE 103: Mastering the Basics continues the technical, creative, and musical development of advanced intermediate flutists by integrating etudes, solo repertoire, orchestral excerpts, duets, and contemporary techniques through an innovative curriculum in the major and relative minor keys of Ab, E, Db, B, and Gb. Lesson plans present, in a clear and logical sequence, activities to develop tone, vibrato, technique, and musicianship. The phrasing guides, practice suggestions, and prelude activities expand on the pedagogical approach used in FLUTE 101 and FLUTE 102, making FLUTE 103 a must-have staple – perfect for use in the private and university studio.