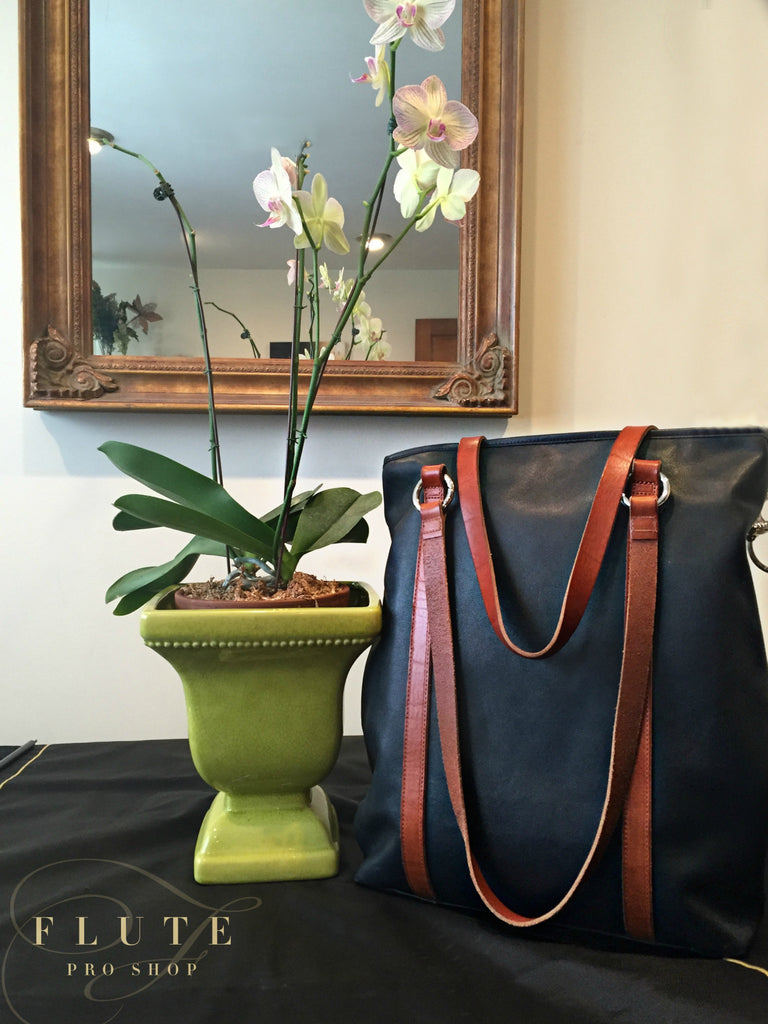 Dome-City Tote Bleu Nuit (Black)
$499.00
100% Leather. Made in France. This luxurious tote also converts into a backpack. See details below.
Carries: 
1 Flute Case C or B Foot
1 Piccolo or 2nd Flute
Music Stand or bottle of water
Accessories
Sheet music (Large size)
Laptop
Premium metal YKK zipper
Blue woven cotton lining
3 Slots for Flutes
3 slots for Accessories (keys, phone)
Large compartment for sheet music and laptop
Wild stitched leather handles
Stylish metal round and shiny silver hardware
On shoulder or backpack
Size 44/35/13cm
Optional double fleece pouch for keeping the flute or piccolo warm. See Dome Fleece for more details.