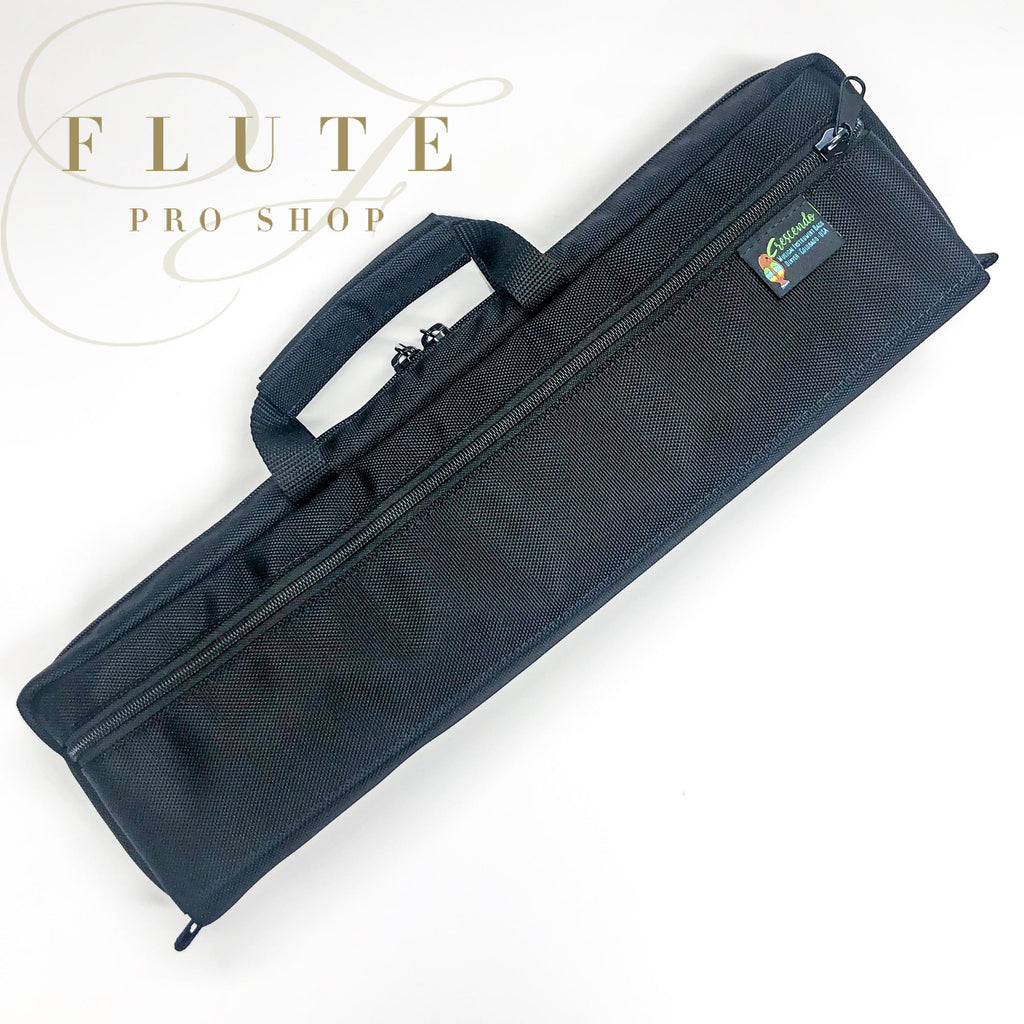 Crescendo Alto Case Cover
$130.00
This fitted casecover for an alto flute case has a front zipper pocket, detachable shoulder strap, and padded handle. Webbing reinforcements around the girth of the cover help handle the weight.
Interior is our special thickly quilted faux suede lining has an additional layer of mylar to regulate the internal temperature.
Not all alto flutes are the same size, so our custom alto fitted casecovers are made to measure.  Please include your case measurements (length, height, width) and case brand when orderin
Apologies for there not being a shoulder strap in the picture.