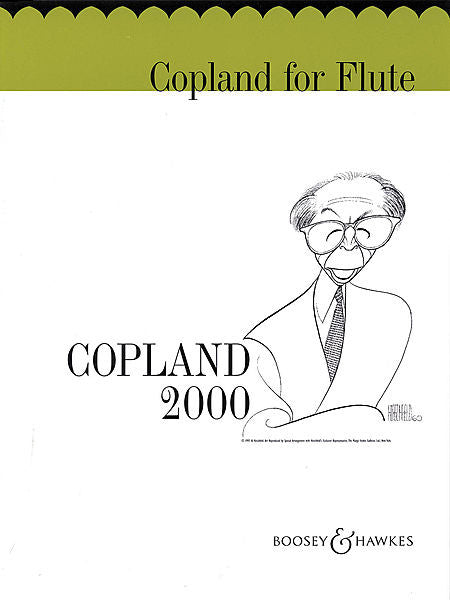 Copland, Aaron : Copland for Flute
$10.99
Copland for Flute by Aaron Copland (1900-1990). Edited by Quincy C. Hilliard. Published by Boosey & Hawkes (HL.48005951).
ISBN 1423461576
Piano Accompaniment available separately (48002531).

Contents: Simple Gifts • I've Heard an Organ Talk Sometimes • Vieux Póeme • I Bought Me a Cat • Laurie's Song • Billy and His Sweetheart • Dirge in Woods • Zion's Walls • Ching-a-Ring Chaw • The Little Horses • Going to Heaven! • Fanfare for the Common Man.