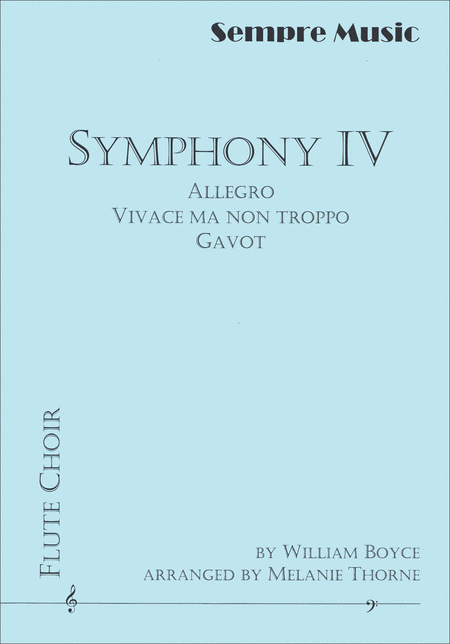 Boyce, William : Symphony IV
$35.00
William Boyce had the musical misfortune to compose largely between the time of Handel (Baroque) and the arrival of Haydn (Classical). With the advent of the Classical Period and its broad public acceptance, the works of Boyce (other than his church music) fell immediately into obscurity, to be rediscovered only as late as the early 20th Century. In particular, his eight Symphonies have enjoyed many performances and recordings and have become, especially in England, much prized examples of the late French and Italian Baroque styles. Common at the time, Boyce's Symphonies began as parts of his earlier works. 
Symphony No. 4
 was originally an overture to his opera 
The Shepherd's Lottery,
 for example. Thorne has skillfully arranged the three movement Symphony for choirs of flutes, clarinets or saxophones, with all parts fully engaged. For intermediate to advanced performers.