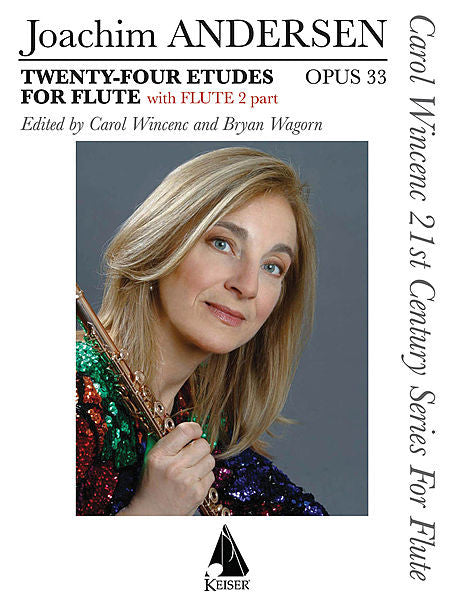 Andersen, Joachim: 24 Etudes for Flute, Op. 33
$15.95
Twenty-Four Etudes for Flute, Op. 33 (With Flute 2 Part). Composed by Karl Joachim Andersen (1847-1909). Edited by Carol Wincenc.
Published by Lauren Keiser Music Publishing (HL.138087).
A logical and thoughtful addition to the previously published 24 Etudes, Op. 15 of Joachim Andersen edited by Carol Wincenc and Bryan Wagorn, the Op. 33 set of 24 Etudes explores and solidifies the rudimentary building blocks found in Andersen's earlier opus. In this present edition, Professor Carol Wincenc and Bryan Wagorn continued in the tradition of Marcel Moyse, a pivotal mentor of Professor Wincenc. As a young boy, Moyse played for Andersen himself. In lessons, Moyse would accompany the student in these etudesby creating a counterpoint to the original study, often vocally improvising melodies and or lyrics. This edition contains a flute 2 part with counterpoint inspired by Moyse.