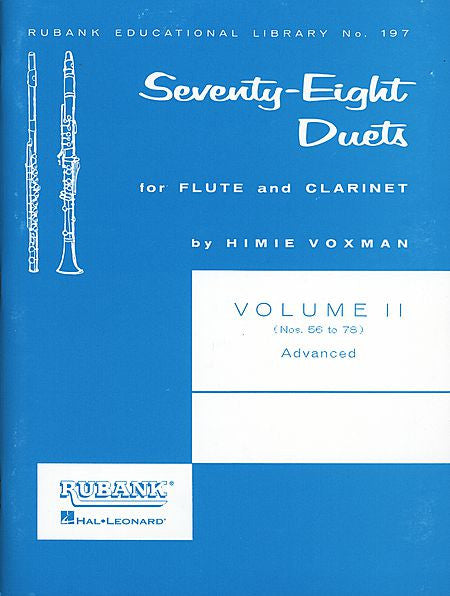 78 Duets for Flute and Clarinet - Volume 2
$9.99
78 Duets for Flute and Clarinet - Volume 2 - Nos. 56 To 78 (Advanced). F
Published by Rubank Publications (HL.4471050).
ISBN 1423445422. Baroque and Classical Period. 9x12 inches.
A wonderful compilation of duets from Rubank, the two volumes presented here supplement musical development and provide a rich experience for growing musicians. Duet playing is often a student's first form of ensemble experience - technique, tone quality, intonation and balance are introduced as students do one of the things they enjoy most - making music with a friend. And duet playing leads easily and naturally to competent performance in larger ensembles. (Vol. I – Easy to Medium, Vol. 2 – Advanced).