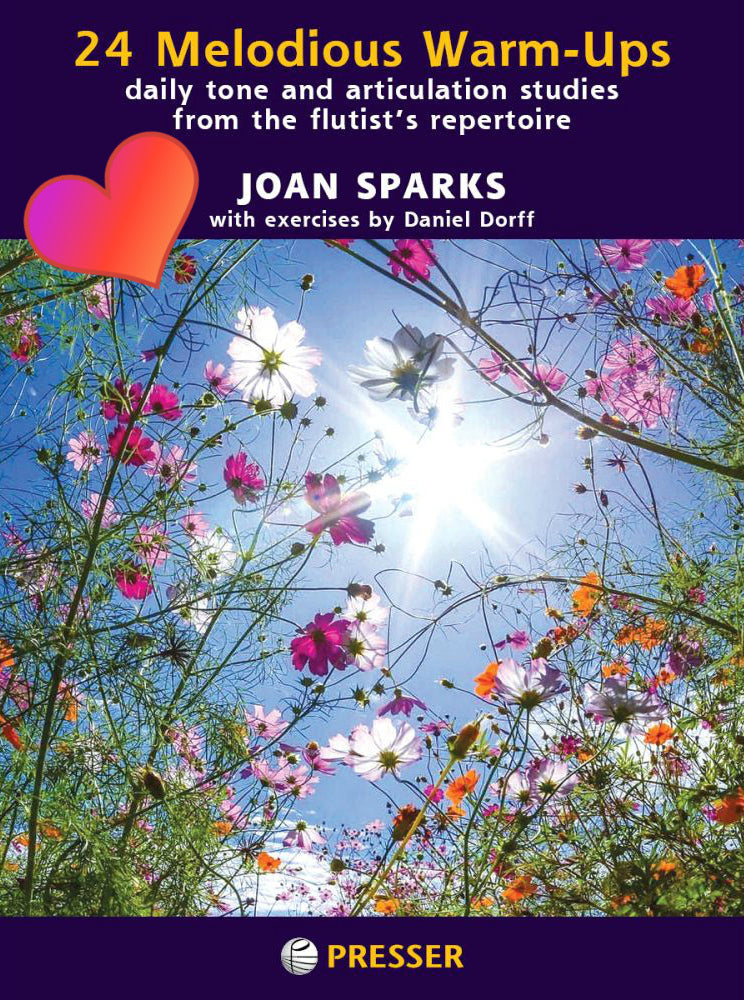 24 melodius warmups
$19.99
Spark musical joy by adding fun to your daily warm-ups! This delightful collection of well-known tunes and excerpts combines 12 melodic tone studies with 12 articulation exercises to start your practice sessions with favorites from Debussy, Fauré, and more. This warm-up resource by Joan Sparks and Daniel Dorff originally appeared as monthly online installments, and returns now as an expanded book by popular demand. · Each
 

tone study
 provides a familiar theme in all 12 transpositions covering the instrument's full range, keeping you limber (mentally and physically!) while playing familiar melodies outside your comfort zone. Written-out transpositions allow you to work on any number of variants each day. · Each 
articulation study
 is drawn from actual flute repertoire, presenting technique-building exercises for skills that are eventually required of every flutist. · Choose any long-tone study from 
Part I
, and any articulation exercise from 
Part II
, to refresh your warm-up routine daily, weekly, or at any pace you wish. With 12 of each to pair up, 
24 MELODIOUS WARM-UPS
 provides over 100 combinations. · Offering great flexibility for 
designing your own practice routine
, it is a perfect resource for students, hobbyists, and professionals at every level, either with a teacher's supervision, or for self-guided work.