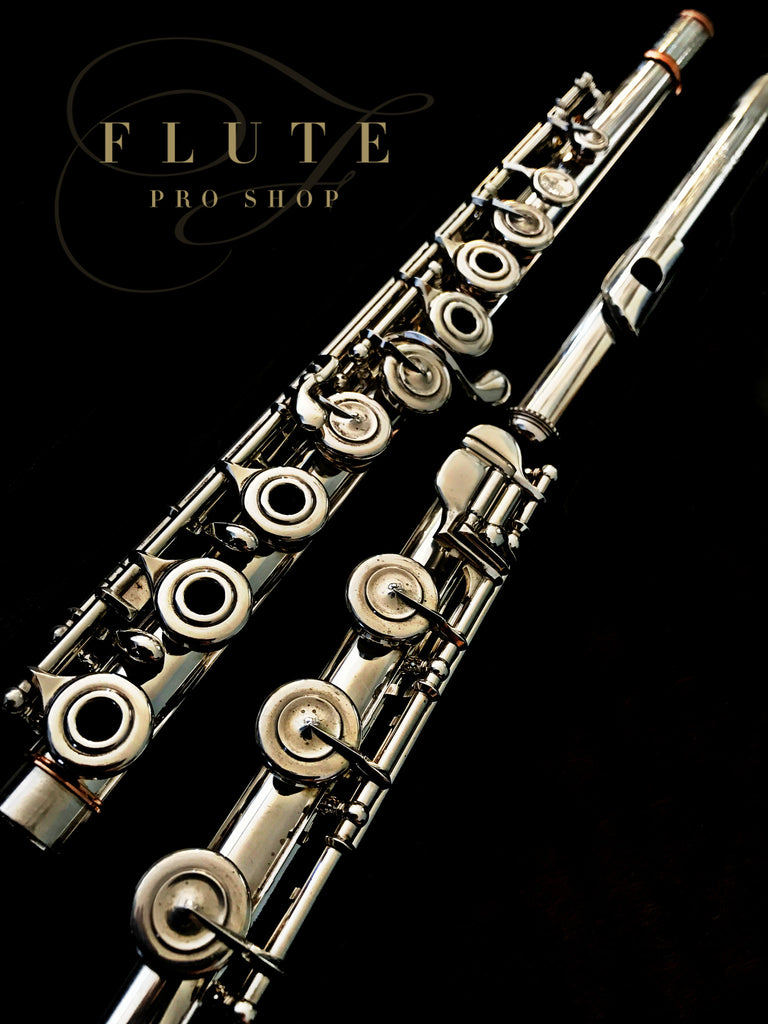 Wm. S. Haynes Flute No. 52581
$14,500.00
A TRULY ONE-OF-A-KIND FLUTE!
One of the best we have played
Haynes Handmade Flute, No. 52581.
What makes it one-of-a-kind?
                5% gold tubing throughout the flute
                Sterling mechanism
                14 K gold soldered tone holes, giving a richness to the sound and a solid feeling to the mechanism.
                14 K riser, adding to the richness of sound
                14 K accents
                Off-set G
                D# roller
                .018 wall
                Split E
If you want resistance, the is the flute for you!
The price is just $12,999.  Read that again.